Description
Another goodie from Hugh's HandBuilt!  Our NEW Upper Motor Mount Kits for your  XS650!
OEM Motor Mounts are without a doubt, a rather hideous component on the XS650 Chassis…
We've changed all that with our new 1 Piece Motor Mount Design.
Clean up your XS650 build with our "Windowed" or "Solid" version, either way looks killer and provides the chassis rigidity that is needed on the XS650.  We provide all new hardware with each kit, making a for a clean and fresh install.
The HHB Upper Motor Mount kits come RAW and Unfinished – allowing you to custom finish them to perfectly suit your build.
We have personally tested these mounts on even the narrowest of aftermarket fuel tank tunnels* – the mounts clear even the tightest of tanks (The Lowbrow Wassell Repop Tank is the tightest fit that we have found)
2 (Solid or Windowed) Styles fitting  1974 and Up frames, and now including  1973 and Down Frames.
The "Windowed" design is complimentary to our XS650 "Windowed" Neck Gusset Kits, and our HHB XS650 Motor Mount Kit
*Unsure what model your frame is?
If the front legs of the frame are straight – Choose 1974 – Up
If the front legs of the frame have a bend in the them, Choose 1973 – Down
OEM XS650 Upper Motor Mounts Shown Below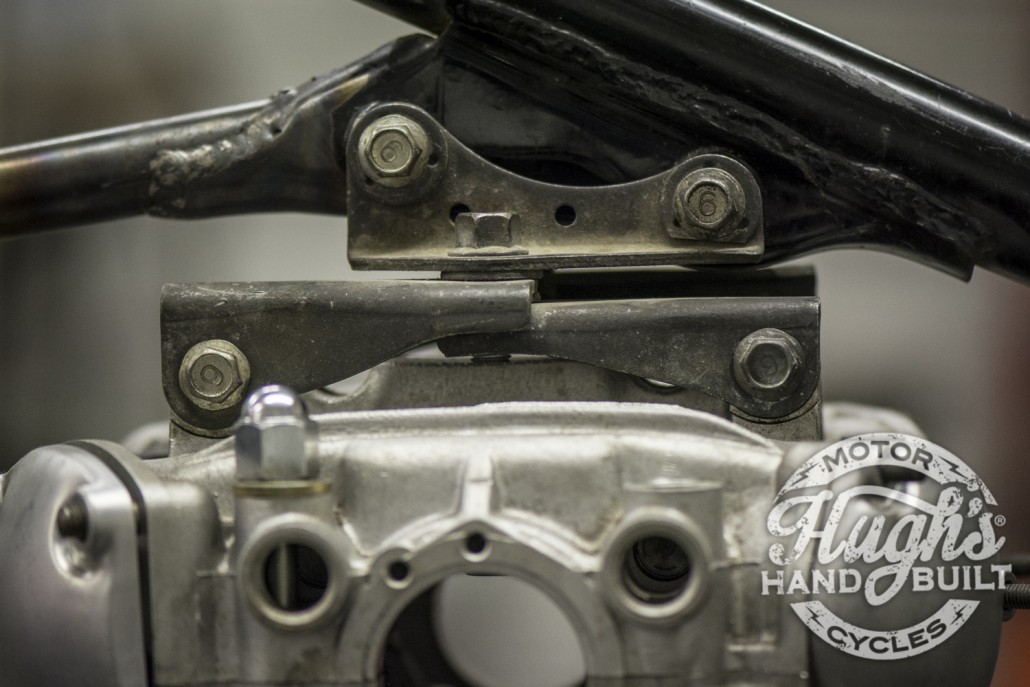 HHB "Solid" Motor Mount Shown Below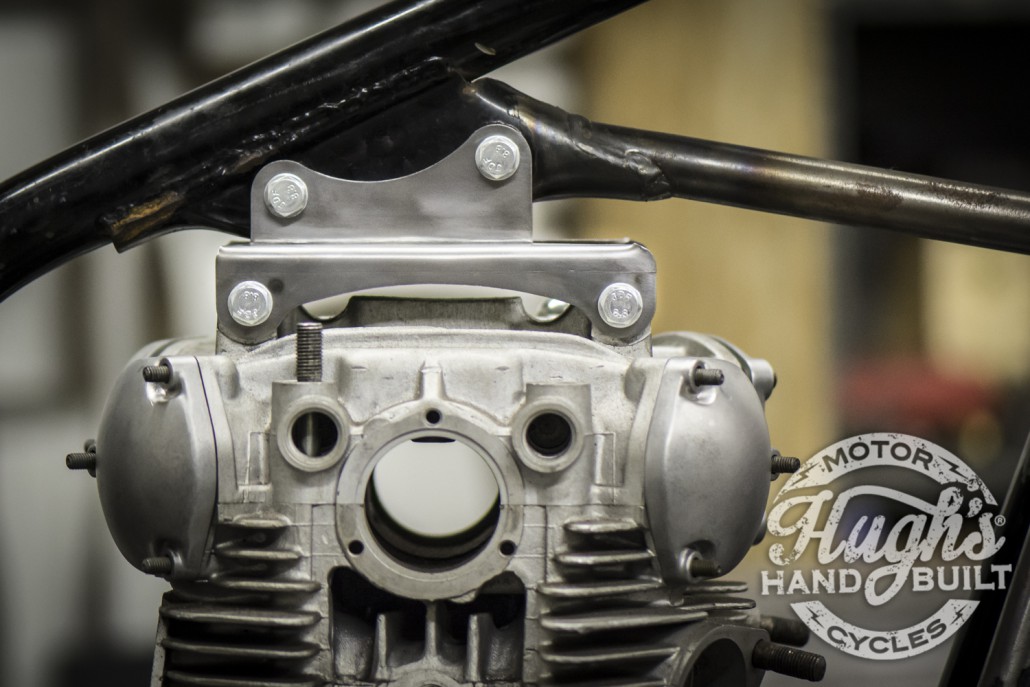 HHB "Windowed" Motor Mount Shown Below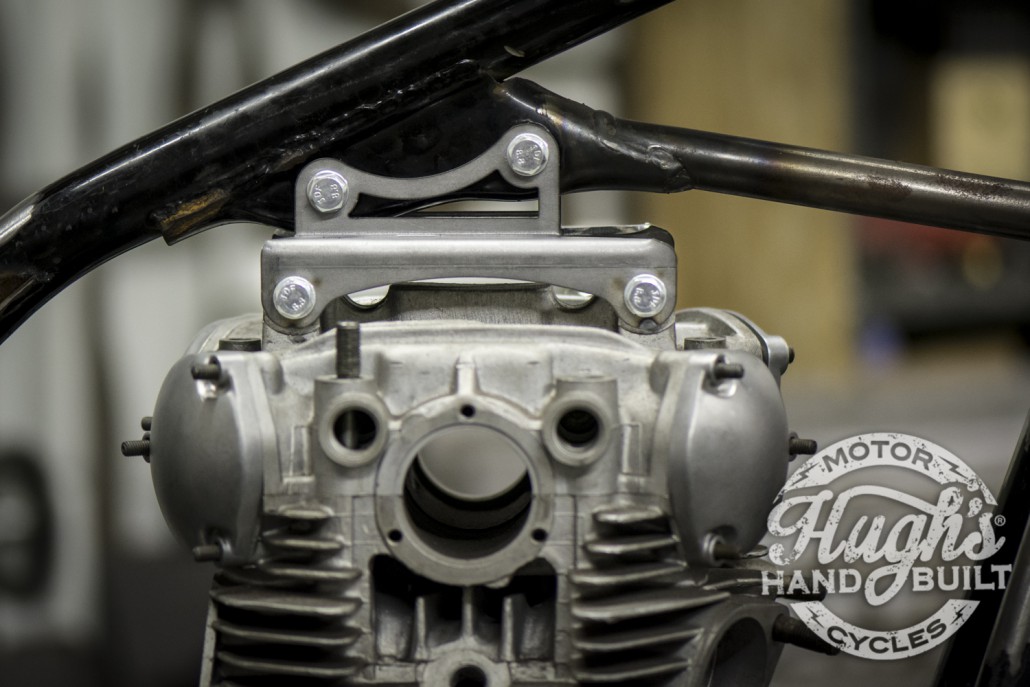 *To fit under very narrow tunnels, remove washers and use Jam Nuts (not provided) and then trim off the excess exposed threads on the upper 2 bolts.   Verified to clean Lowbrow Customs P-Nut Tank, Deep Tunnel Sportster Tanks, and others…