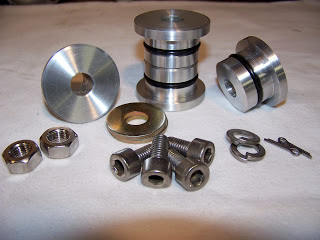 PRICE DROP! – XS650/SR500 Riser Bushing Kits
Thats right folks, after much deliberation and due to relatively fair sales, I have quit making these by hand,  and started having them CNC'D – which relates to more discounts for you!
Originally $95.00 shipped, but now available for $75.00 with all new hardware. Everything you see is Made In The USA!
Purchasing and installation information here:
Solid Riser Bushings for XS650 – SR500XS650 – SR500 Solid Riser Bushing Kit
As always, stay tuned, you never know whats going to happen around here!
Hugh
https://www.hughshandbuilt.com/wp-content/uploads/2011/06/price-drop.jpg
240
320
Hugh Owings
https://www.hughshandbuilt.com/wp-content/uploads/2014/05/white-logo-shadow.png
Hugh Owings
2011-06-03 19:53:04
2015-01-19 20:46:25
PRICE DROP! – XS650/SR500 Riser Bushing Kits