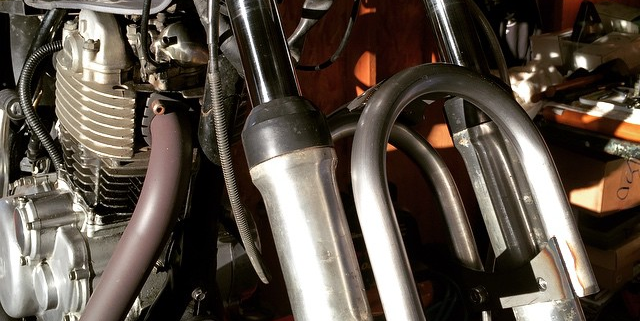 HHB Fork Braces for SR500 and XS650
We  don't typically like to toot our own horn, it's just not our style.  While our work and craftmanship does seem to speak for itself, every now and then a customer  will also let us know things are going down the right path..
J.Lovin on instagram (it's on of those fancy social media things, but with less reposts and cats, and more pictures and content) picked up one of our

Raw HHB Fork Braces

a while back for his SR500.
His initial post was "New fork brace.  Probably overkill, but still awesome."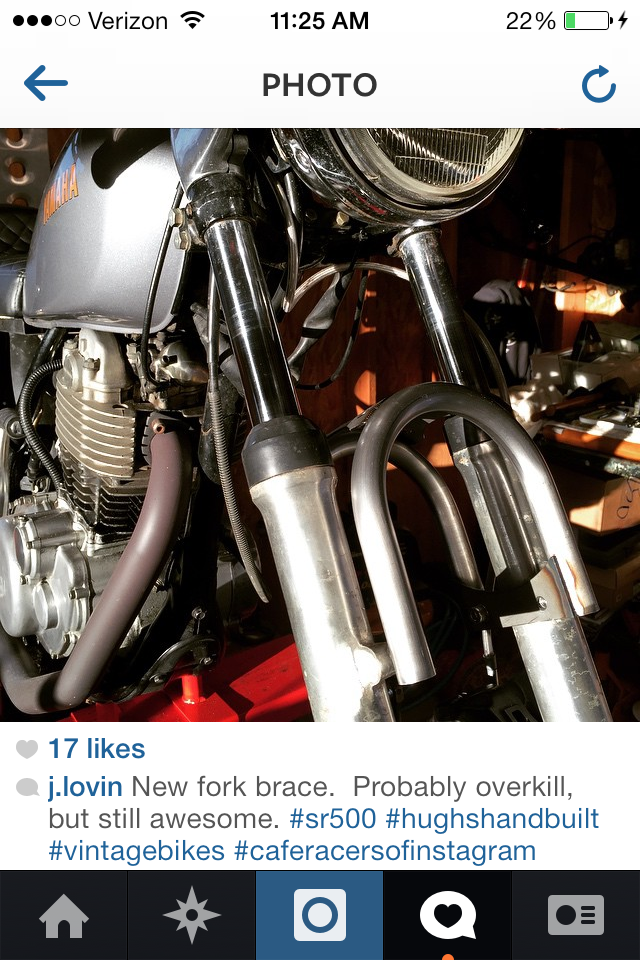 While we always appreciate someone who digs our goods, it's even better to get feedback after a bit of use.  
We test every single item we build, and we don't bring it to market if it doesn't pass the test (you should see our scrap pile!) – so we know that form follows function on this one, but J.Lovin really gave us the ultimate compliment after about a month of riding his SR500 with the new fork brace installed: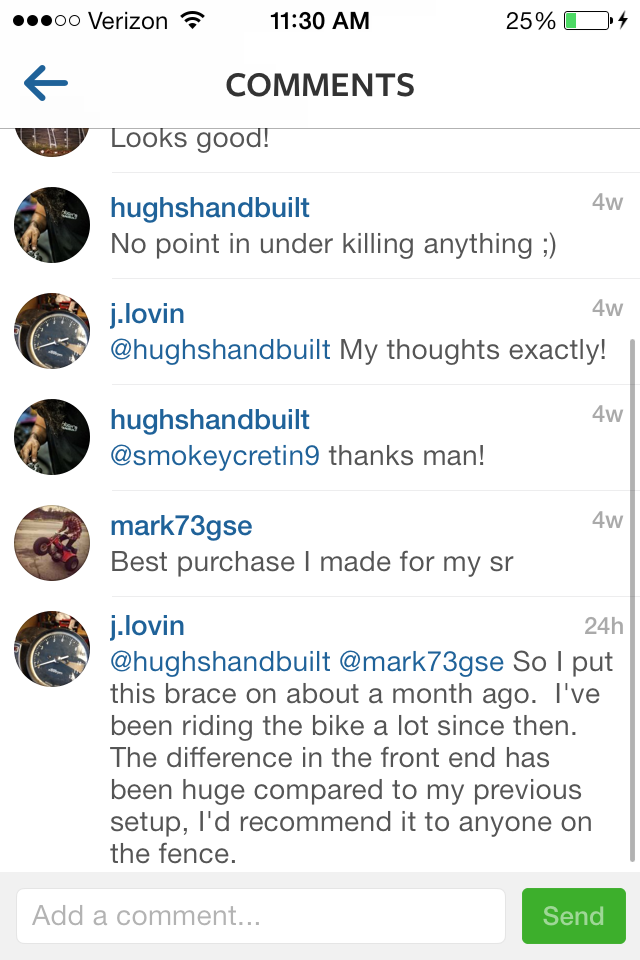 The HHB Fork Brace was born out of need.  The XS650's mediocre handling could definitely use an improvement – and thats where we came in.  Imagine if you would, that the SR5oo is lighter than the XS650 and uses the same forks – and if that bike improved, you'll surely see the results in your XS650.
 And of course, if you tag us in your feed on any Social Media, we'll typically chime in – we always like to know what you folks are up to.  So thanks for the constant support, and the inspiration too! You folks make this job one of the best in the world.
Hugh
https://www.hughshandbuilt.com/wp-content/uploads/2015/04/IMG_44941.png
960
640
Hugh Owings
https://www.hughshandbuilt.com/wp-content/uploads/2014/05/white-logo-shadow.png
Hugh Owings
2015-04-09 15:49:37
2015-04-13 18:33:37
HHB Fork Braces for SR500 and XS650