XS650 Chopoff and Gathering in Ohio.
Yea man!  It's coming!  The XS650 Chopoff has been a blast in the last 2 years, and this year should prove to be no exception.
Come see us and the awesome folks at Pandemonium Customs, who are having the get together in Defiance Ohio, at Dan's Shop.  Pandemonium Customs has hosted this event for the last 2 years, with good food, good people, and a bit of hooliganism around the campfire and pond (bring ya birthday suit, it's a good time!) – so come on out August 21st and 22nd for a bunch of like minded folks, a good time and more.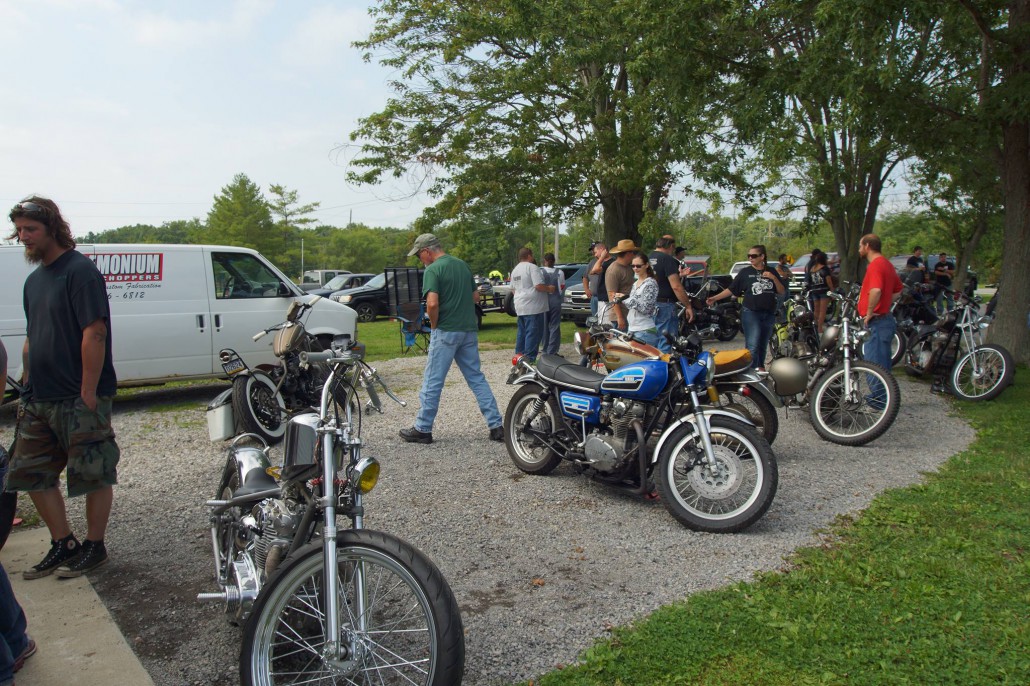 A bit about last years Chop Off – which is really, more of a gathering of anything XS650 – be it a cafe, cutdown, bobber, custom or stocker – so don't be bashful, come hang!
Last Year, Tevan and I rode our bikes all the way from Asheville NC to Defiance OH in one straight shot.  600+ miles on a 1971 XS1b and a 1972 XS2, all back roads and roughly 13 hours.  We got rained on 3 times, but the trip was a blast!  So yes, you CAN ride these old bikes!   Don't be ashamed if you want to trailer yours, that's cool too!  We had folks from Texas and Arizona make the trip as well.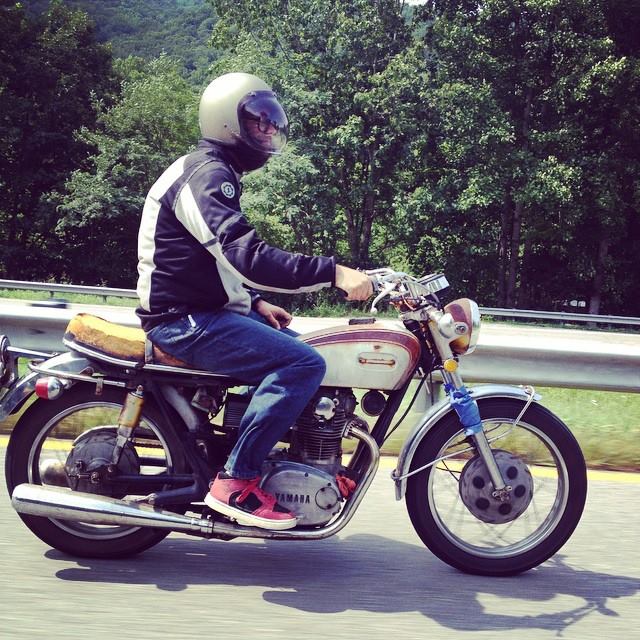 Rocking my "ol crusty" XS1b, it's a bit "Rough around the edges" if you will… But it made the entire trip without a single issue…
Tevan rode his amazing XS2, complete with a 277 Rephased engine, with otherwise all stock internals…   He had one issue with some water getting into the carbs, but after 3 rainstorms in one day, I think that's reasonable – a quick drain of the bowls on the Ohio stateline and we were back in action.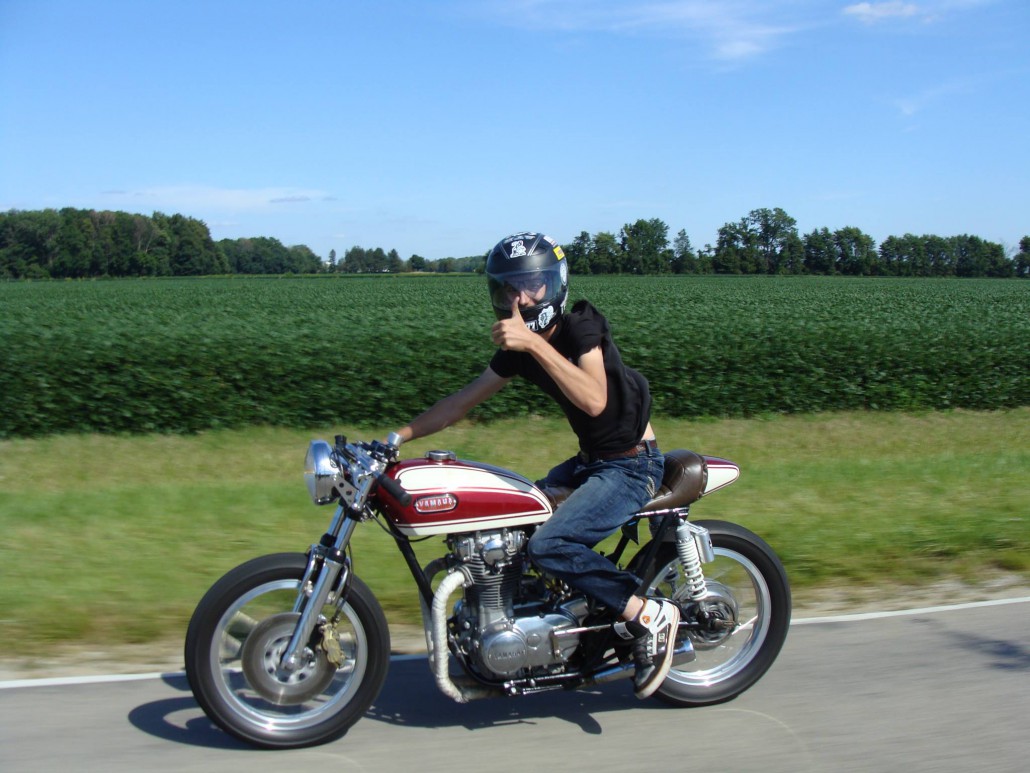 Does this kid ever not smile?  Would you ever stop on such a nice bike?  
We had plenty of fun along the way…  Found some killer BBQ somewhere in Kentucky, and played a few road games to pass the time…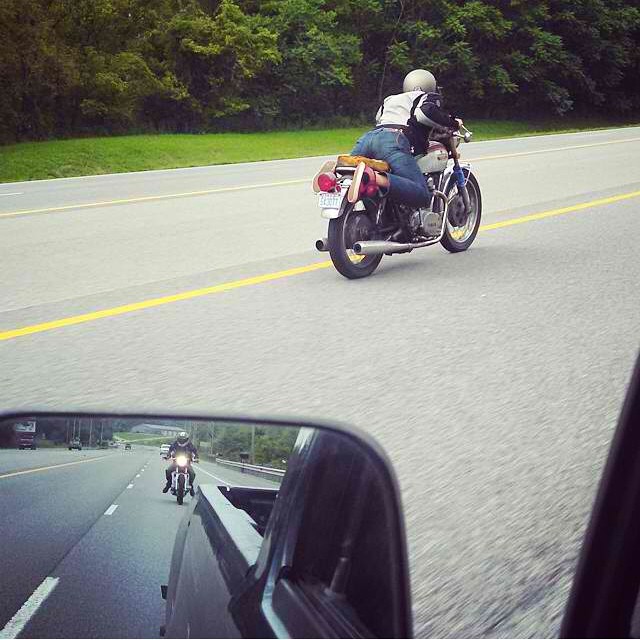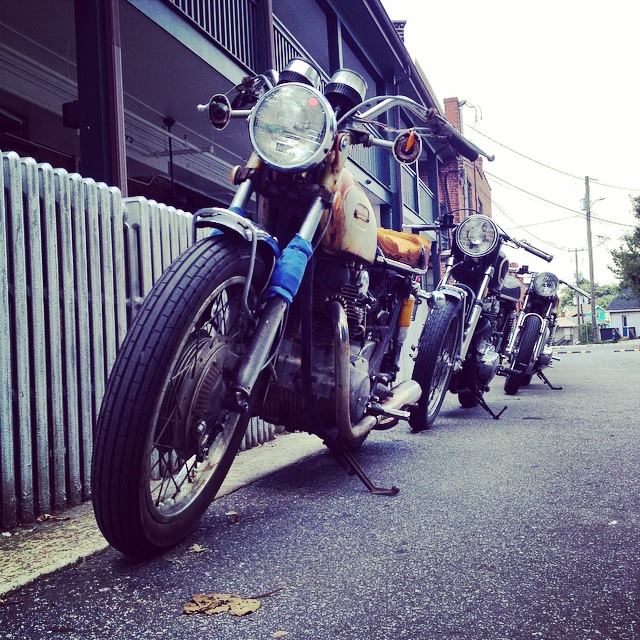 We gave out some prizes from Pandemonium Customs, Hugh's HandBuilt and Jumpstreet Customs last year, and you can expect more goodies this year too!    We had a great group of bikes come out for the ride, some had their flaws, but no man was left behind and at the end of the day, most bikes were back up and running, and we were all in good spirits…  My camera died a while back, wish I had more pics…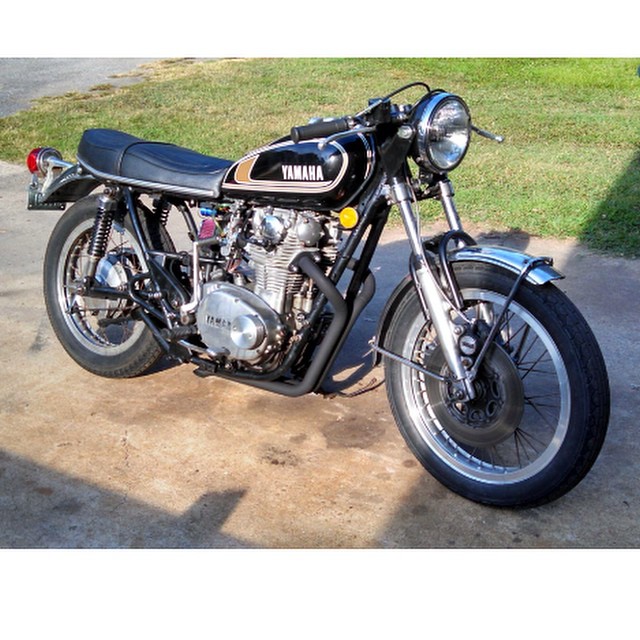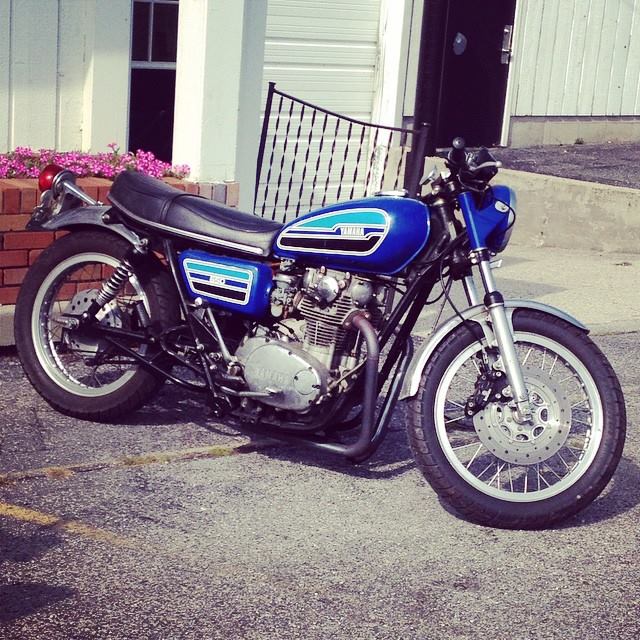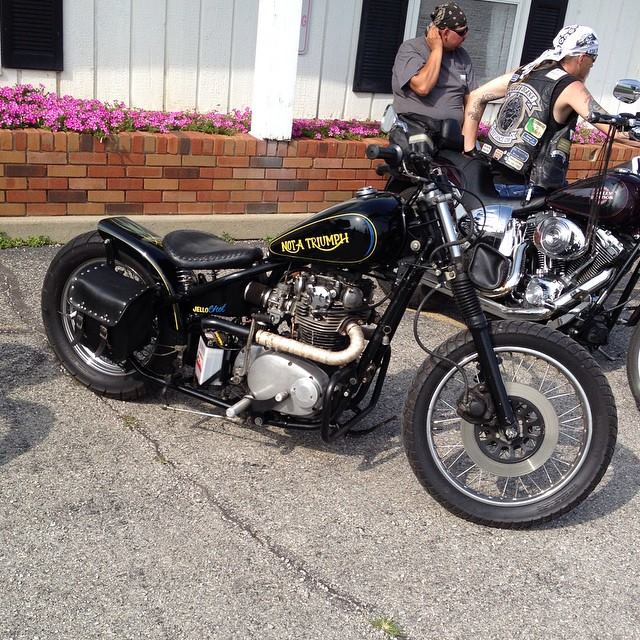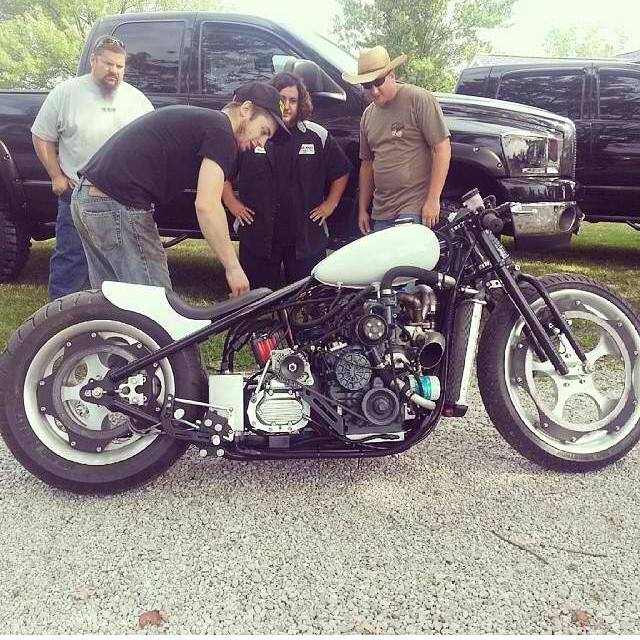 Yes, thats a Kubota powered Turbo Diesel Bike, from my friend at Dethmachinefab – I got to ride this beast, it's intense!!!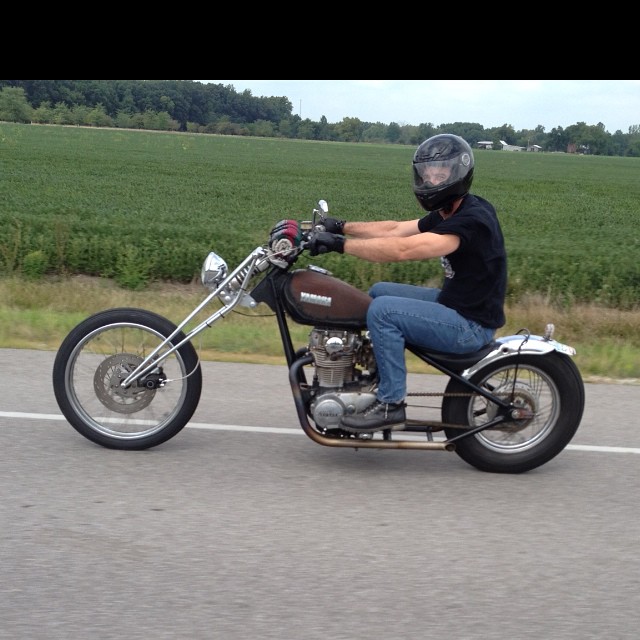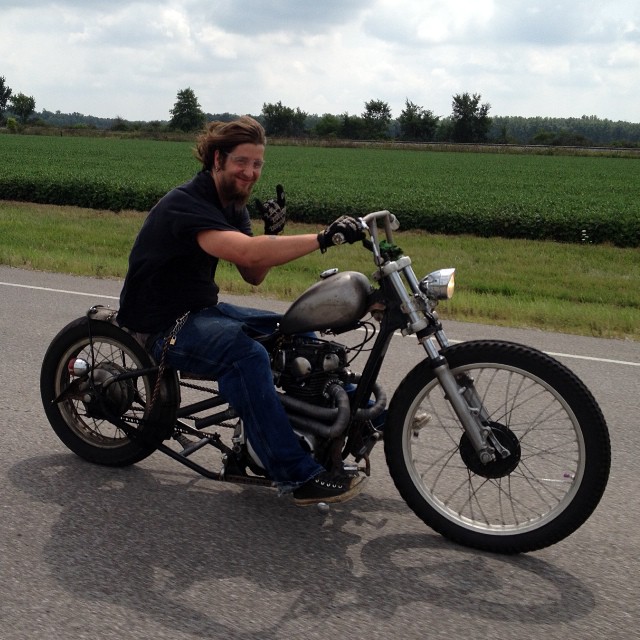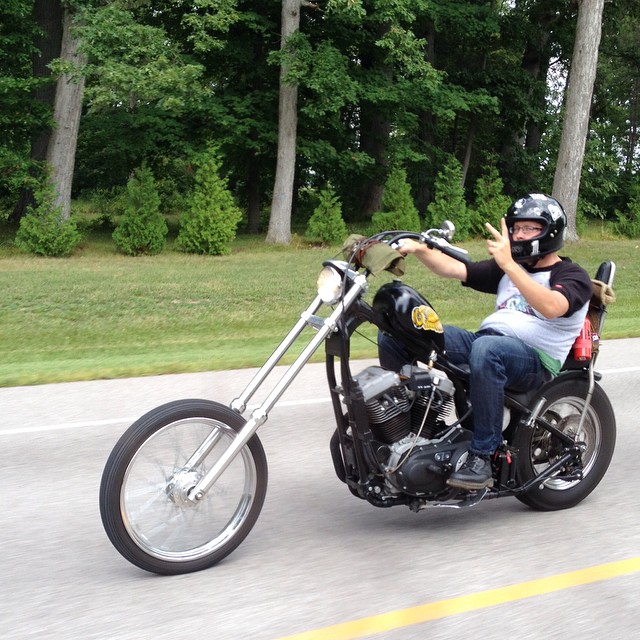 My friend Anthony made the trip out on his Sportster Powered Longbike – see, we aren't brand snobs – haha..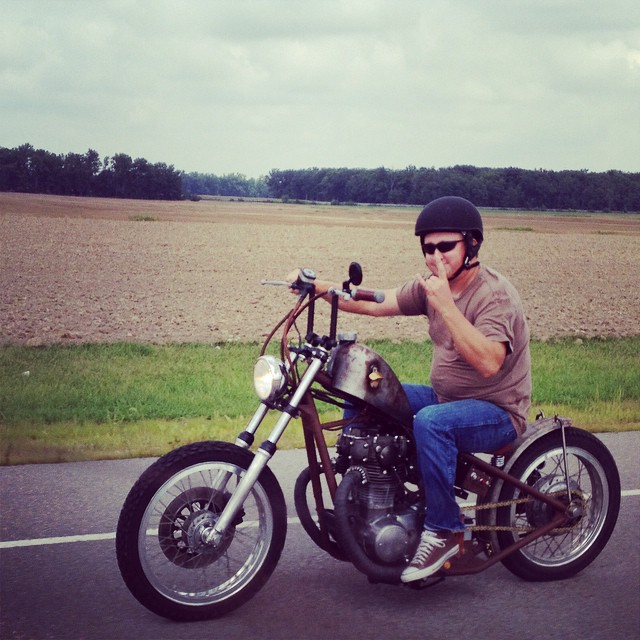 And NO, it doesnt' require you to be an XS650 freak like the rest of us.  If you dig a cool bike, a good time, and have a killer attitude, come on out!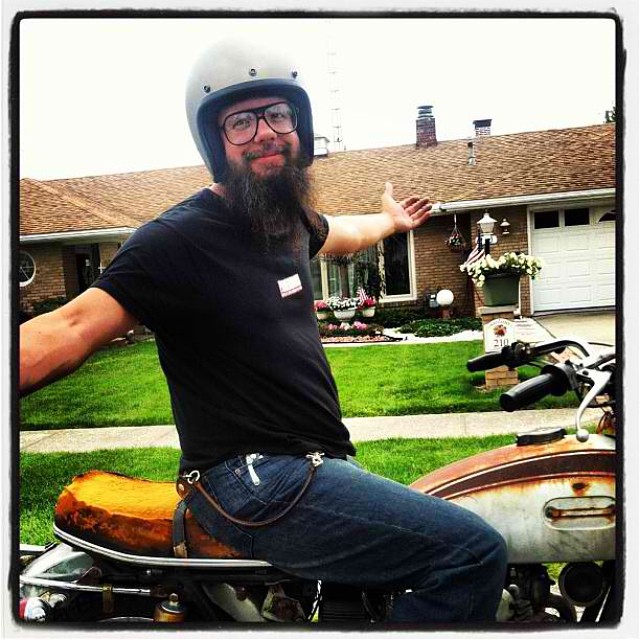 Smiles and Miles, that's what it's all about
So come on out, it's gonna be a good time!  There has been discussion of a a swap meet, camping, etc…  So stay tuned to the Facebook Page for more information!  
As always, thanks for your support!  Events like this wouldn't happen without folks like you!
Hugh
Hugh's HandBuilt
https://www.hughshandbuilt.com/wp-content/uploads/2015/04/Ohio-Gathering.jpg
1365
2048
Hugh Owings
https://www.hughshandbuilt.com/wp-content/uploads/2014/05/white-logo-shadow.png
Hugh Owings
2015-04-21 14:22:18
2015-04-21 14:22:18
XS650 Chopoff and Gathering in Ohio.