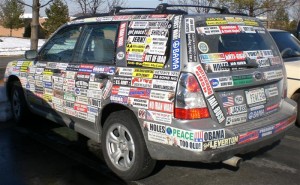 Let's talk…. About the weather, forums, and social media….
Alright gang, I promised I would make more updates on the blog, so lets jump right in!
When talking to a stranger, you often ask, "What do you do for a living" or talk about the weather, whatever…  Well, you know what I do for a living, so lets talk about the weather.
Asheville NC is in the Western part of the state, and in the Appalachian Mountains.  We don't get much snow, but when we do, it's embarassing…  Seriously…  These folks just can't help but go nuts, drive into each other, scream about the government not plowing the roads, and buy all the milk and bread in the entire county…  "YEAH!  Milk Sandwiches for everybody….."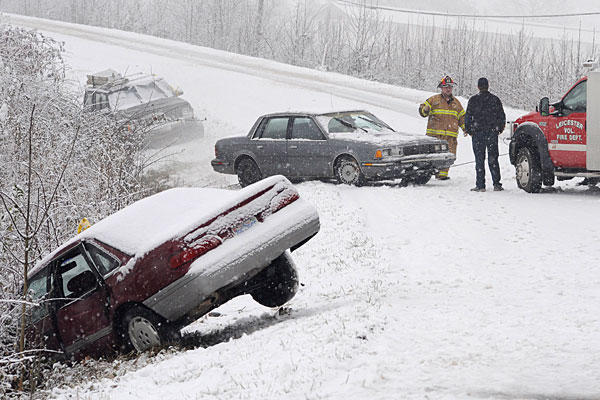 *It should be noted, that "Leicester NC" is where my shop is located….  Ugh…
I know, sad huh?  I mean, we're talking like a dusting of snow, and people lose their minds…  I moved from Boone NC, which was much like living in Antartica – where classes were on schedule, the buses still ran, and anybody with common sense and a 2wd car could drive an hour to work without a single issue…  I digress….
So we have this "Big" winter storm a brewin, could be here any minute…   And that means I may not be able to get out to the shop and get emails and packages shipped out as fast as I would like.  Don't fret, I'll be fine.  The roads will be blocked with bumper sticker ridden Prius's and bald tired SUV's, otherwise I'd make it in – no problem…  I love a good snow storm, and playing in it is a blast on 2 wheels or 4…   However…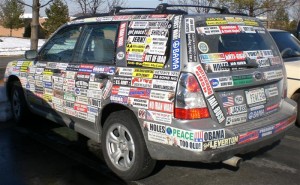 *Can put on a bumper sticker like nobodies business, but want's it to be everyone's business
So while I won't be at the shop IF this storm is all they say it will be, I want to start thinking about how to better suit you folks.  In the past, we have had a really strong presence on the forums, answering tech questions, giving support for garage builders, and generally trying to be a positive part of the XS650 community.   In the last year or so, I've pulled back on that a bit, not quite on purpose, but between building the new website, shipping, etc.. I simply neglected those duties…  Which leads me to the next question.
Where do you go for your Chopping, Restoration, Custom Building, and other Tech needs?
I'm looking for your feedback here.  In the past, XS650.com was a very valuable resource, and I spent quite a bit of time on Chopcult.com as well.   But I want to know where you would like to see me be a more active member.  I miss being there to answer questions, support tech, that kind of thing.  Helping ya'll do what you love to do, has been the main reason I love this job so much.  So tell me which forums, sites, etc.. you engage in the most.  Even if it's not XS650 specific, but lends itself to custom fabrication, design work, modifications, I want to know.  Comment below if you would….
Those are just the two sites I frequented in the past, but if you have other suggestion, let me know.  Let's make this thing grow….
And last but not least, Social Media…  Do you tune into our Facebook Page?  What about our Instagram Page?  
If yes, thanks so much!  If not, tell us why – and what other mediums you use.  I'm not the most computer savvy feller, but we want to make sure that you folks get reached in the best ways possible.  After all, without ya'll, we wouldn't be here doing all this fun stuff with these old XS650's.
So chime in, let us know what we can do to continue building the XS650 Community…  It's what we are here for.
Hugh
Hugh's HandBuilt
https://www.hughshandbuilt.com/wp-content/uploads/2015/02/Bumper-Sticker-Activism.jpg
185
300
Hugh Owings
https://www.hughshandbuilt.com/wp-content/uploads/2014/05/white-logo-shadow.png
Hugh Owings
2015-02-25 21:41:29
2015-02-25 21:52:56
Let's talk…. About the weather, forums, and social media….