Description
I don't know what more to say.  These things are just awesome!
Create factory style crimps in no time, repeatable and easy as can be.
Don't keep messing up your sweet vintage motorcycle with crummy wiring connections, its just bad form.
We've been using these for a few years now, and thanks to RMStator, we can now offer them to you folks.
Don't void your warranty by making crummy connections on your expensive PMA or CDI system.  Do it right the first time, save a bunch of trouble shooting and go put miles on your bike instead.
How do you use them?  You Know we covered that!  Click here!!!
If your wiring Typically looks like this (and yes, this is a CDI system that a customer ruined, with poor connections, bad crimps, ruined terminals, etc..  He managed to do it all) then consider these pliers a healthy investment in your machine and your tool box.  You'll honestly wonder how you've been going so long without them!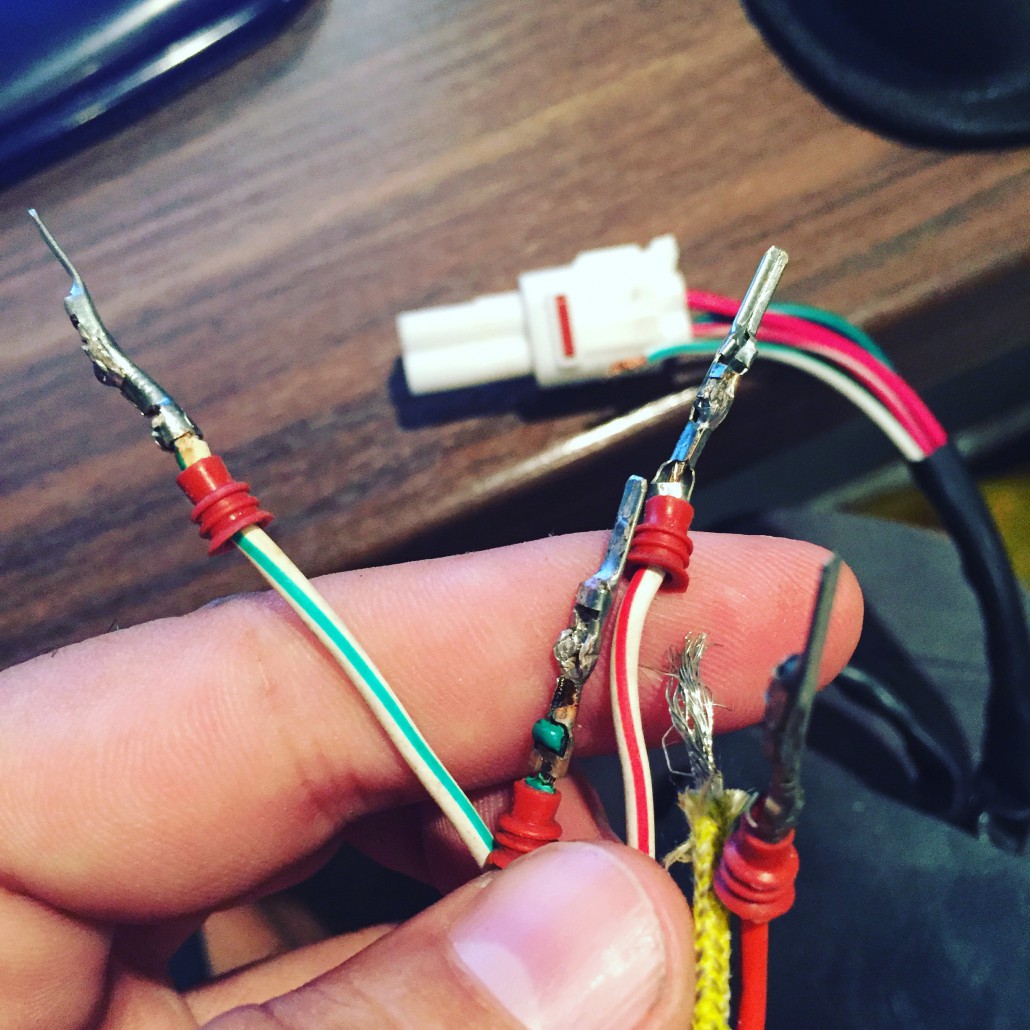 Do this instead!  (And yes, I know that the rubber weatherproof grommets are supposed to be crimped on, we are focusing strictly on the crimps here folks – ha)