HHB's new Charging System/Ignition Combo! And more!
Well folks, I know its been a hot minute, but we've been working on yet another righteous product for you folks!
This is just the spy shot, more to come soon!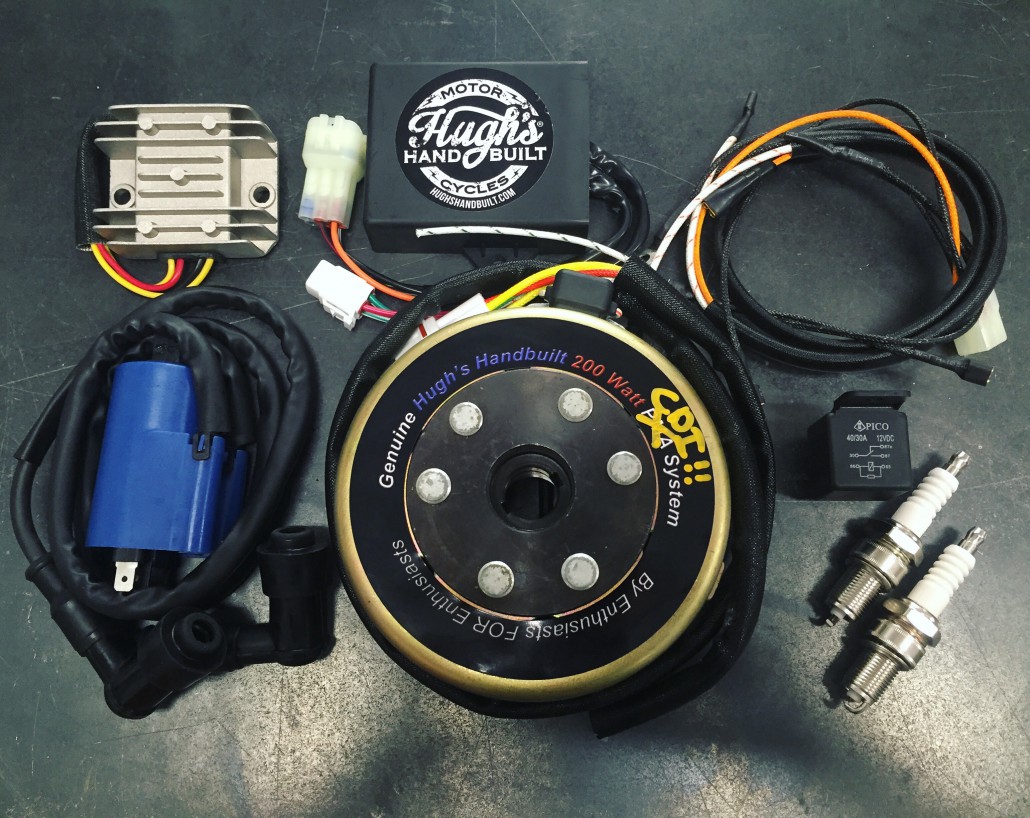 Thats right, a NEW XS650 CDI Ignition and Charging System!  No more sourcing advance parts from one vendor, an ignition from another vendor, and a charging system from HHB (you did buy ours right?  Because if you did, you are gonna LOVE our loyalty progam!) – this is fully assembled and backed by Hugh's HandBuilt, and you know that means it's the good stuff, with even better tech support and customer service….
We are offering a Pre-Sale for the new system, check out the store for more details about how to save money during this pre-sale, and if you already have an HHB PMA System, we have a pretty good loyalty program as well right now – allowing you to save up to $202.50 on a new CDI System.  I hope ya'll dig it!
We have also been busy with the machine shop getting pistons/cylinders ready for your fine machines!  We have listed several Piston/Cylinder Kits ready to go in our store – no waiting on a machine shop, just order what you need and return your cylinders back to us for a refund on your core charge.  Simple and Easy!  We send these out ready to be installed – rings are already gapped and the cylinders are freshly Vapor Honed for a beautiful finish.  More details here – clicky clicky!  
In other news, we are also so booked up on our ever popular Rephase Services, that we are asking you folks to hold off on sending them to us until 6/1/16 – we want to maintain our standard 2-3 week turnaround time, but we've fallen a bit behind and we want to treat everyone as fairly as possible.  We are still a small outfit, doing big things, so hang with us if you will…  You are still welcome to mail your Cranks and Cams to us, so long as you don't mind us getting started on them until 6/1/16 (or sooner, if we get caught up)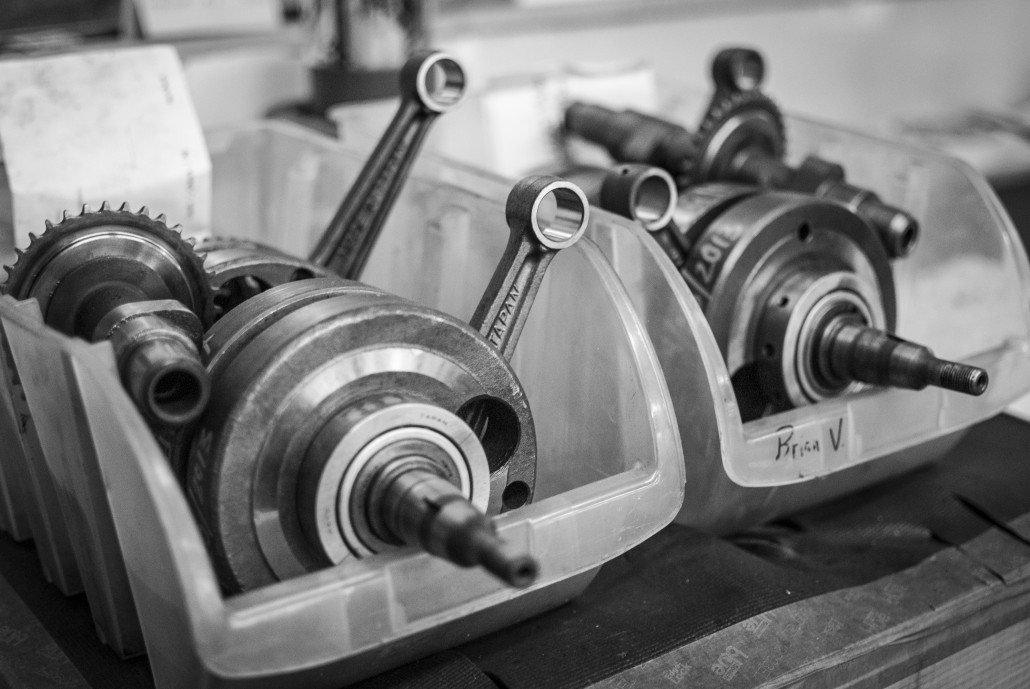 We are also putting a hold on Fork Rebuilds and Shaving Services – for much the same reason as above…  We have no timeline just yet for when we will be accepting those again…  Busy is good, we just want to treat you folks with the communication and respect you deserve, in a timely manner.  Spring has been full steam ahead, and we are glad to have it!
So check out the new HHB XS650 CDI System – we think you'll dig it!   As always, thanks so much for your support folks!  It means the world, we are here for the long haul and customers like you make it even easier!
Hugh Owings
Hugh's HandBuilt
https://www.hughshandbuilt.com/wp-content/uploads/2016/05/IMG_36361.jpg
2448
3082
Hugh Owings
https://www.hughshandbuilt.com/wp-content/uploads/2014/05/white-logo-shadow.png
Hugh Owings
2016-05-02 19:16:06
2016-05-02 19:46:47
HHB's new Charging System/Ignition Combo! And more!